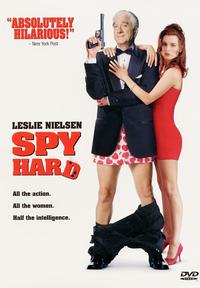 Spy Hard is a movie starring Leslie Nielsen and Nicollette Sheridan. The movie itself is a parody of the James Bond movies.
Al's involvement
Edit
Weird Al wrote and sang the theme song for this movie, which appeared at the start at the film (and an alternate version appeared at the end). The part of the film in which this song appears is shown on "Weird Al" Yankovic: The Ultimate Video Collection.
Ad blocker interference detected!
Wikia is a free-to-use site that makes money from advertising. We have a modified experience for viewers using ad blockers

Wikia is not accessible if you've made further modifications. Remove the custom ad blocker rule(s) and the page will load as expected.