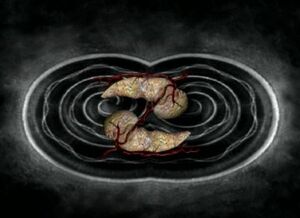 Song: Pancreas
Running Time: 3:48
Year: 2005
Album: Straight Outta Lynwood
Parody of: Style Parody of Brian Wilson Album:Brian Wilson Presents Smile and Pet Sounds.
Lyrics: Lyrics
Video: Yes
Download/Listen:
Forum: Forum Discussion Page
The pancreas is a gland organ in the digestive and endocrine system of vertebrates.
The Beach Boy songs parodied in the song are: "Our Prayer", "God Only Knows", "Wind Chimes", "Heroes and Villains" and "Good Vibrations"
Ad blocker interference detected!
Wikia is a free-to-use site that makes money from advertising. We have a modified experience for viewers using ad blockers

Wikia is not accessible if you've made further modifications. Remove the custom ad blocker rule(s) and the page will load as expected.