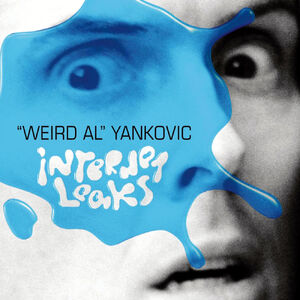 Extended Play:
Internet Leaks
Year Released: 2009
Years Recorded: 2008-2009
Total Running Time: 19:22
Internet Leaks happened the summer of 2009 on the dates below. Al "leaked" five new original songs (with the exception of "Whatever You Like") and videos out onto the internet. The album was nominated for a Grammy Award for Best Comedy Album in the 52nd Grammy Awards. All of the tracks on this EP are included on the 2011 studio album Alpocalypse.
External Links
Edit
Ad blocker interference detected!
Wikia is a free-to-use site that makes money from advertising. We have a modified experience for viewers using ad blockers

Wikia is not accessible if you've made further modifications. Remove the custom ad blocker rule(s) and the page will load as expected.